Thank you to all the teams that participated in the Inaugural Cincinnati Soccer Talk FootGolf Classic presented by the Joseph Auto Group on August 20th. The event sold out with 18 teams registered! Those teams braved the elements to come out and have fun to benefit a great cause.
A special shout out goes to FC Cincinnati General Manager Jeff Berding and team members Alvaro Ripoll, Jamie Dell, Francisco Narbon, and Michael Millay for attending.
With your help we were able to raise nearly $1,100 and help approximately 50 children for Sports Games for Kids (SGFK), a non-profit organization dedicated to sharing the joy of sports and a day at a sporting event with kids experiencing adverse conditions. At each event the child gets a ticket, custom t-shirt, meal, snacks, and more to make it a one of a kind experience.
On August 24th, SGFK was able to take from both Children's Hospital as well as orphans in Lighthouse Youth Services foster care program to the FC Cincinnati match! They were able to march in with the supporters groups, had their fill of snacks at the game, and even had a custom Tifo displayed at the match.
Thank You to Our Sponsors:

Thank you to these companies for donating Raffle Prizes:
513Shirts.com- Custom Shirts Set
Braxton Brewery- Growler Gift Set
Die Innenstadt- Custom Crystal Palace Posters
Queen City Firm- 2 Lifetime Memberships & Youth Soccer Baskets
Skyline Chili Forest Park- Gift basket
CincyShirts.com– FC Cincinnati Shirt Basket
Michael Stump & Jason DeBruer of Alchmst.com– Signed FC Cincinnati Flag
Alex Vehr- Photo Artwork from CST photojournalist
Bryan Weigel-"Fat Head" Style Artwork featuring the Bailey
FC Cincinnati– Signed Ball from
Fifty West Brewing Company- Growler Gift Basket & Glassware
Miscellaneous FC Cincinnati apparel and accessories.
Your Winners- The Queen City Firm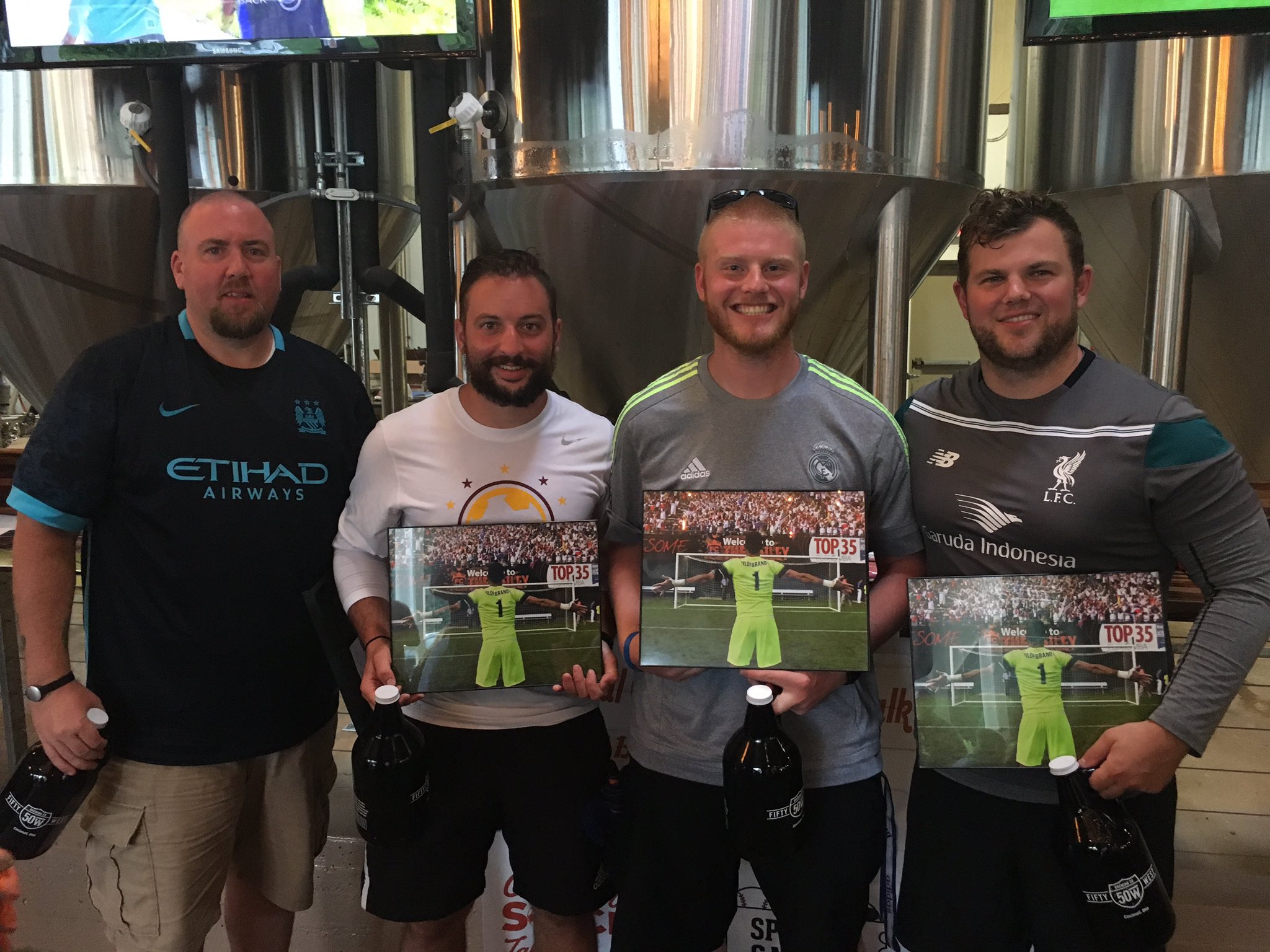 Highlights from this year's CST FootGolf Classic
What is FootGolf?
FootGolf is a very 'addictive' sport that combines the best of the popular sport of soccer with an elite sport like golf. Similar to golf, the players' intent is to kick a ball into the hole with the least amount of strokes possible. FootGolf uses the basic model of golf, with a tee box, a green, bunker, hazards and 9/18 holes of play. There is par for each hole, mimicking golf's scorecard, and you still play as a twosome, threesome or foursome.
Here are the details:

$160 per team includes
18 hole scramble of FootGolf
Participant Gift
Hole prizes and contests
2 drink (beer or soft drink) tickets per golfer for use at Reeves
Dinner celebration/raffle at Fifty West Brewery immediately following FootGolf